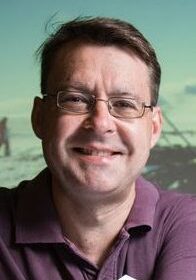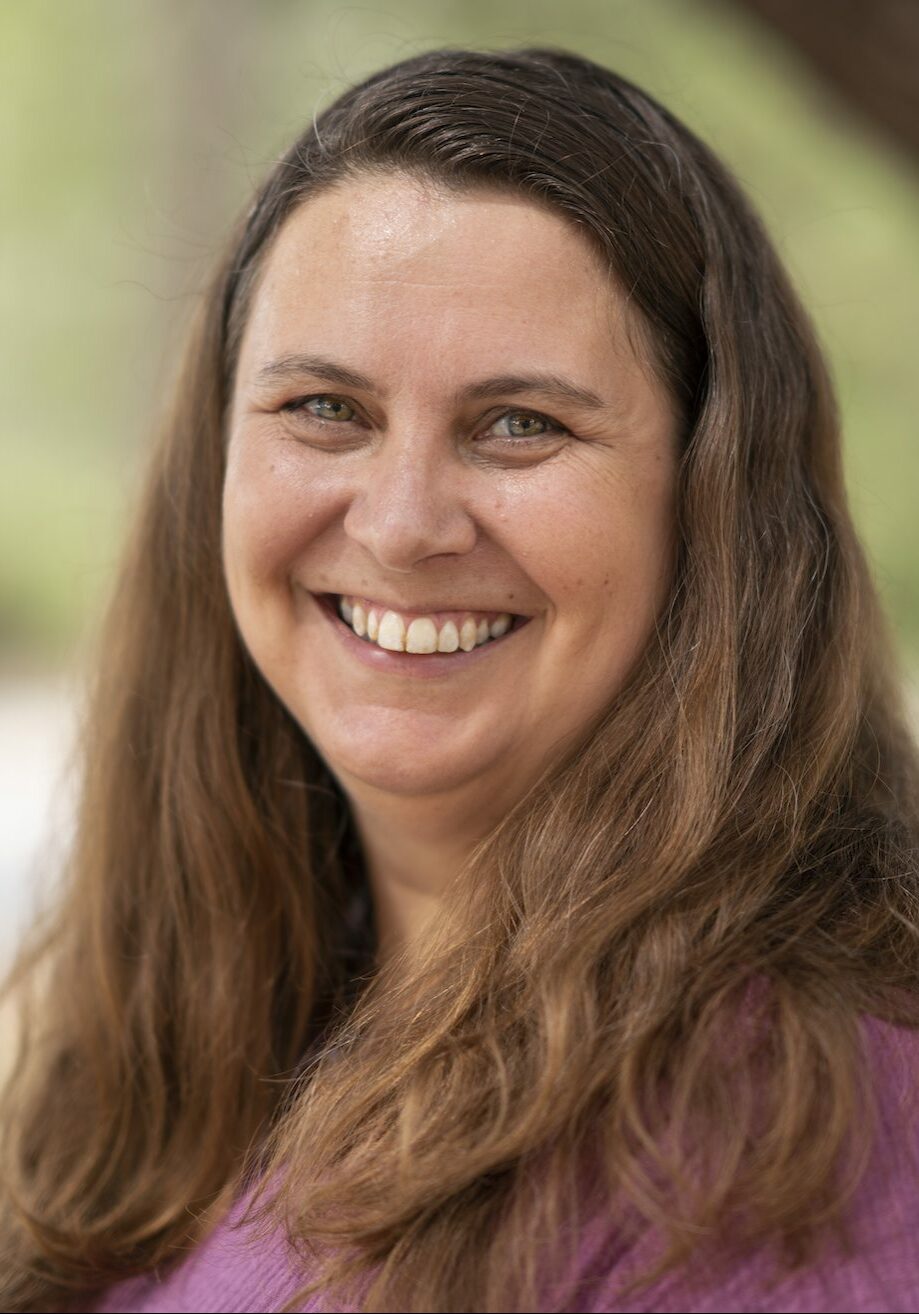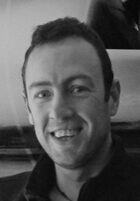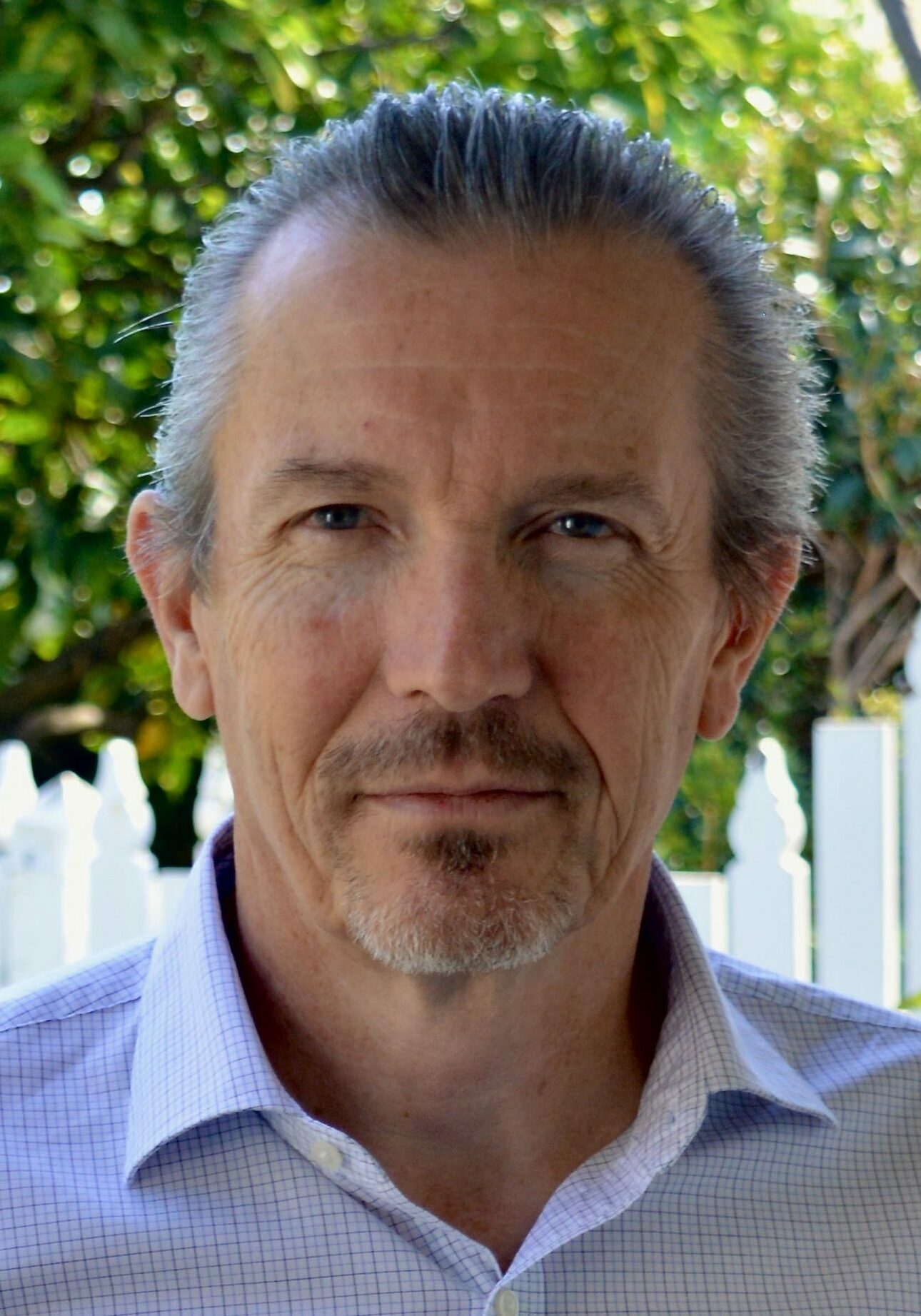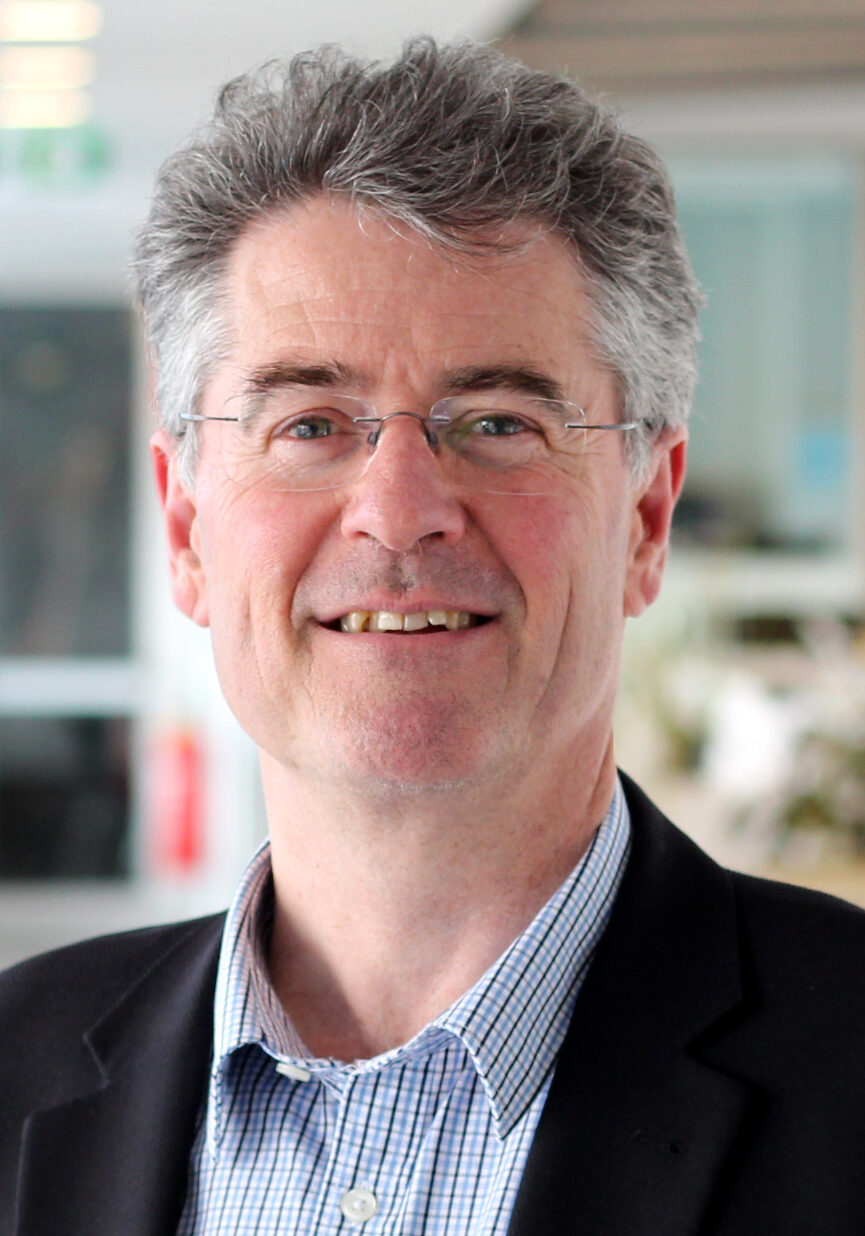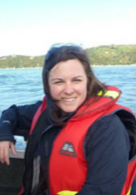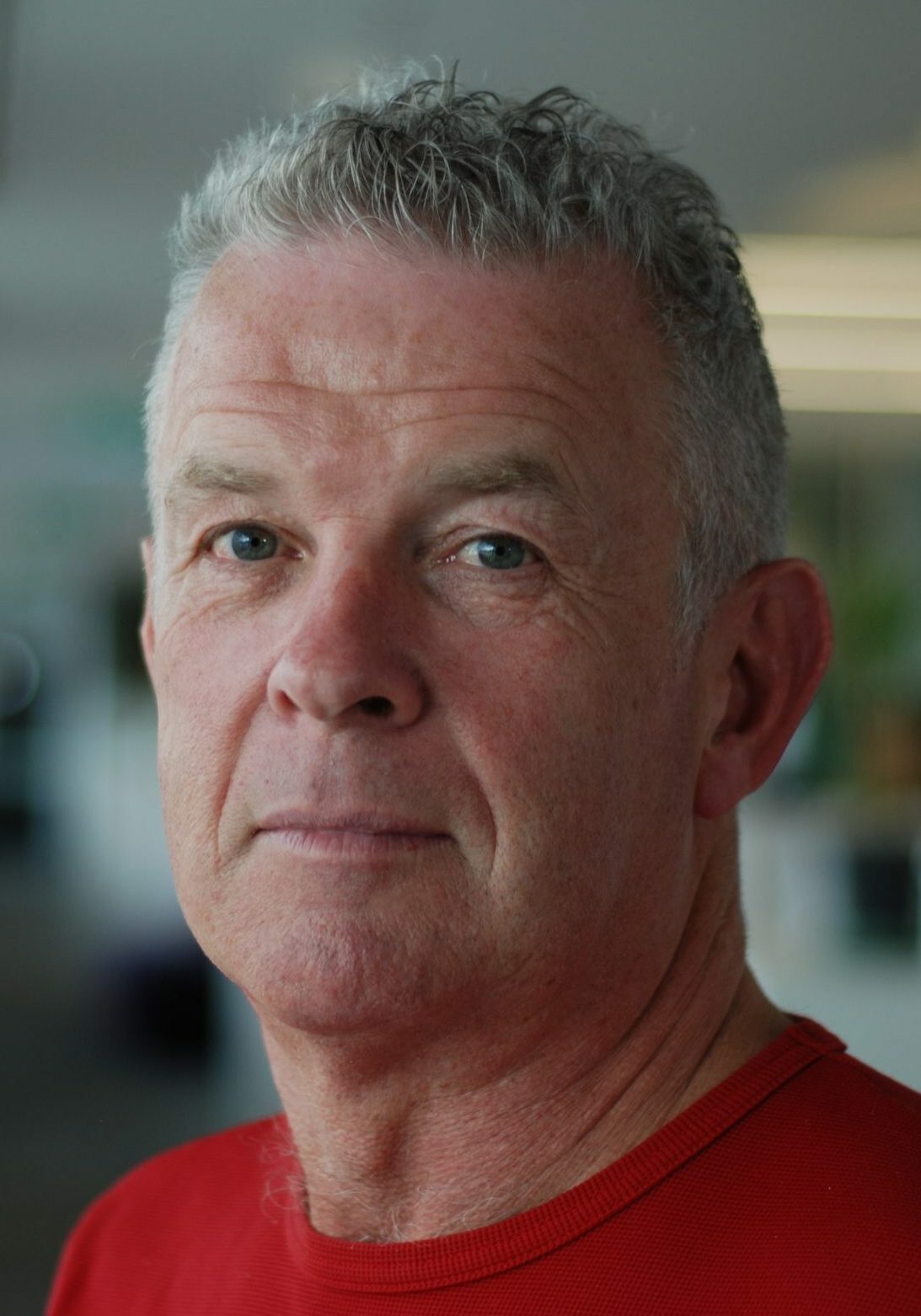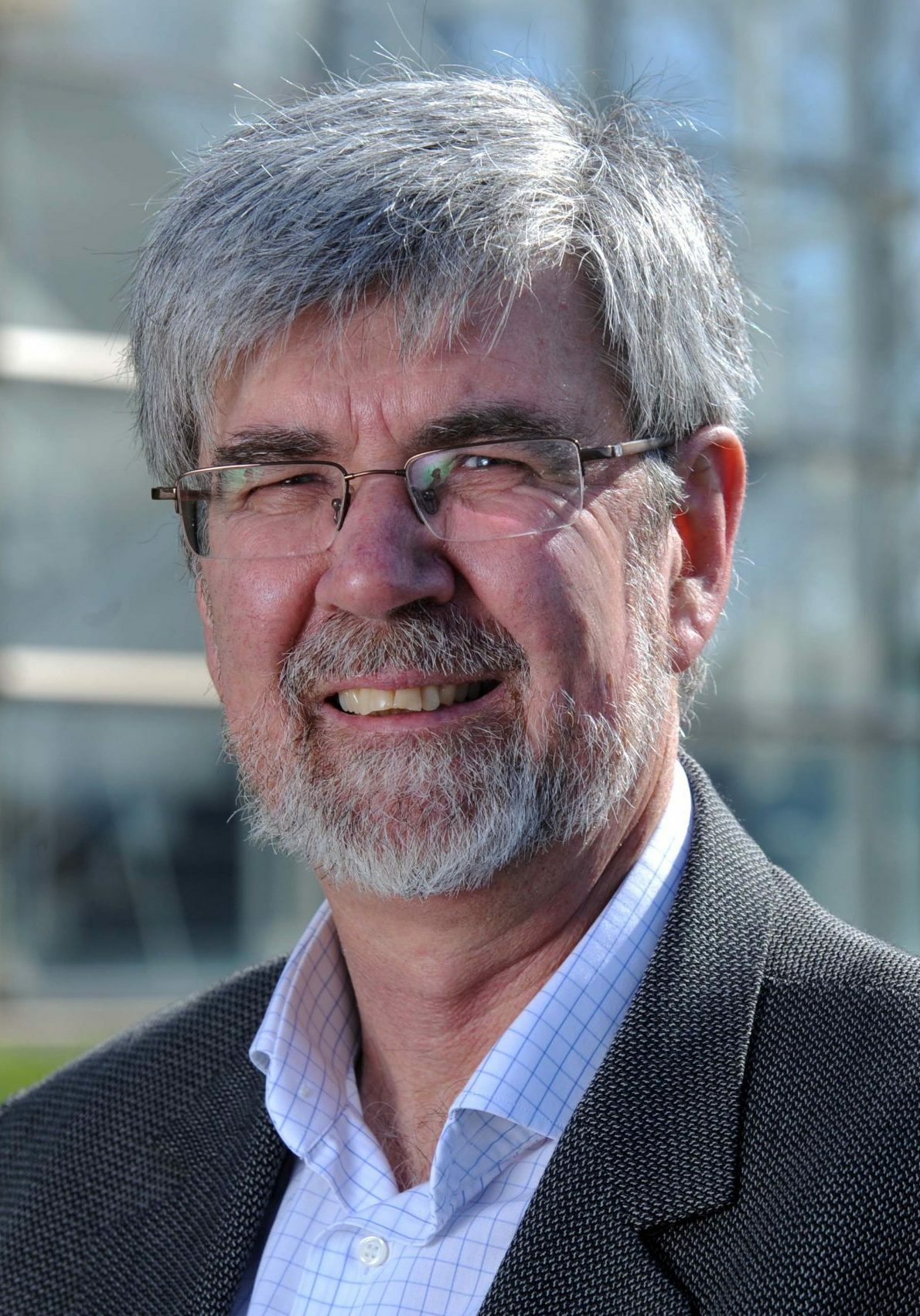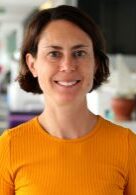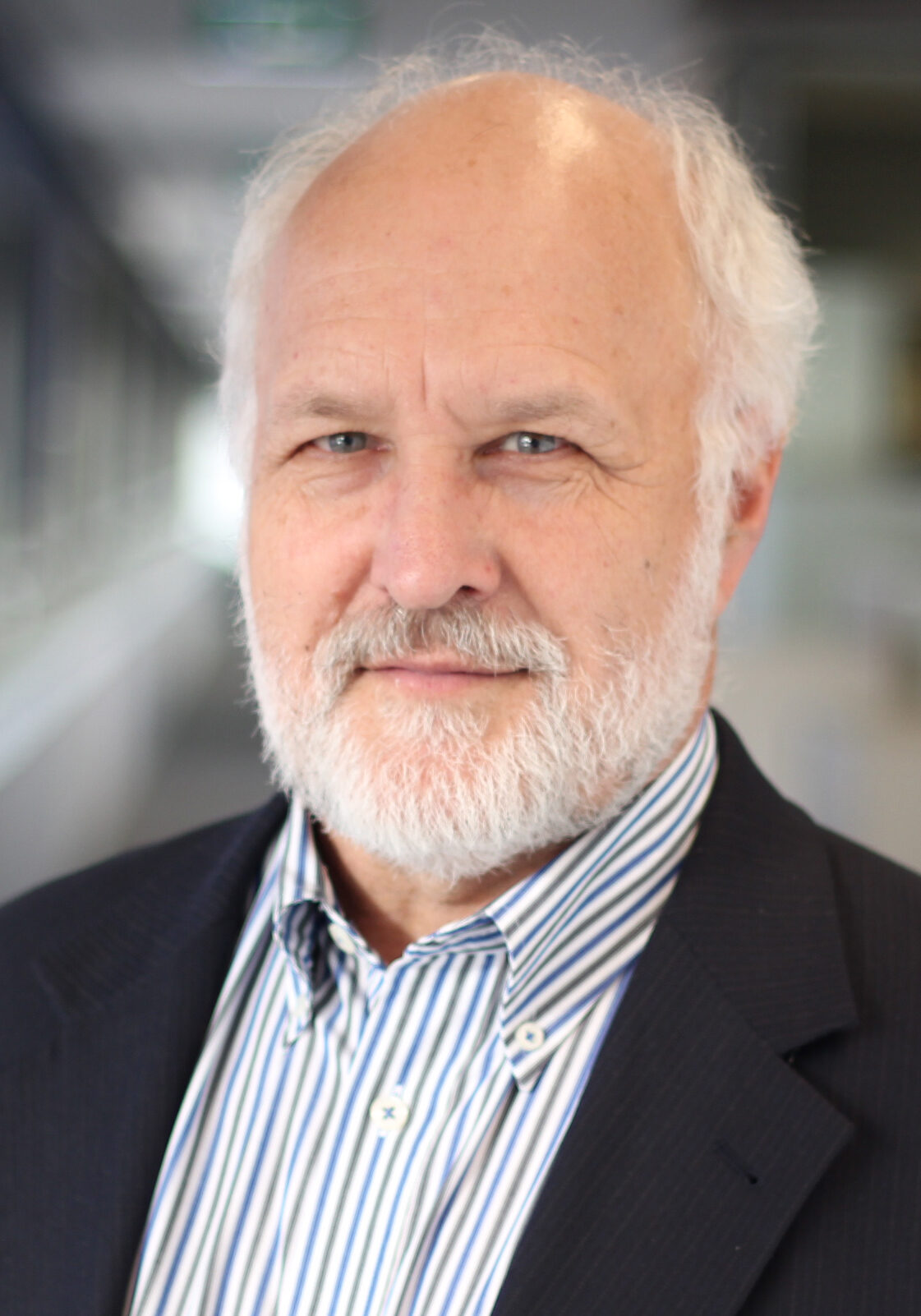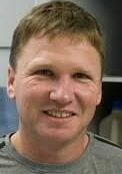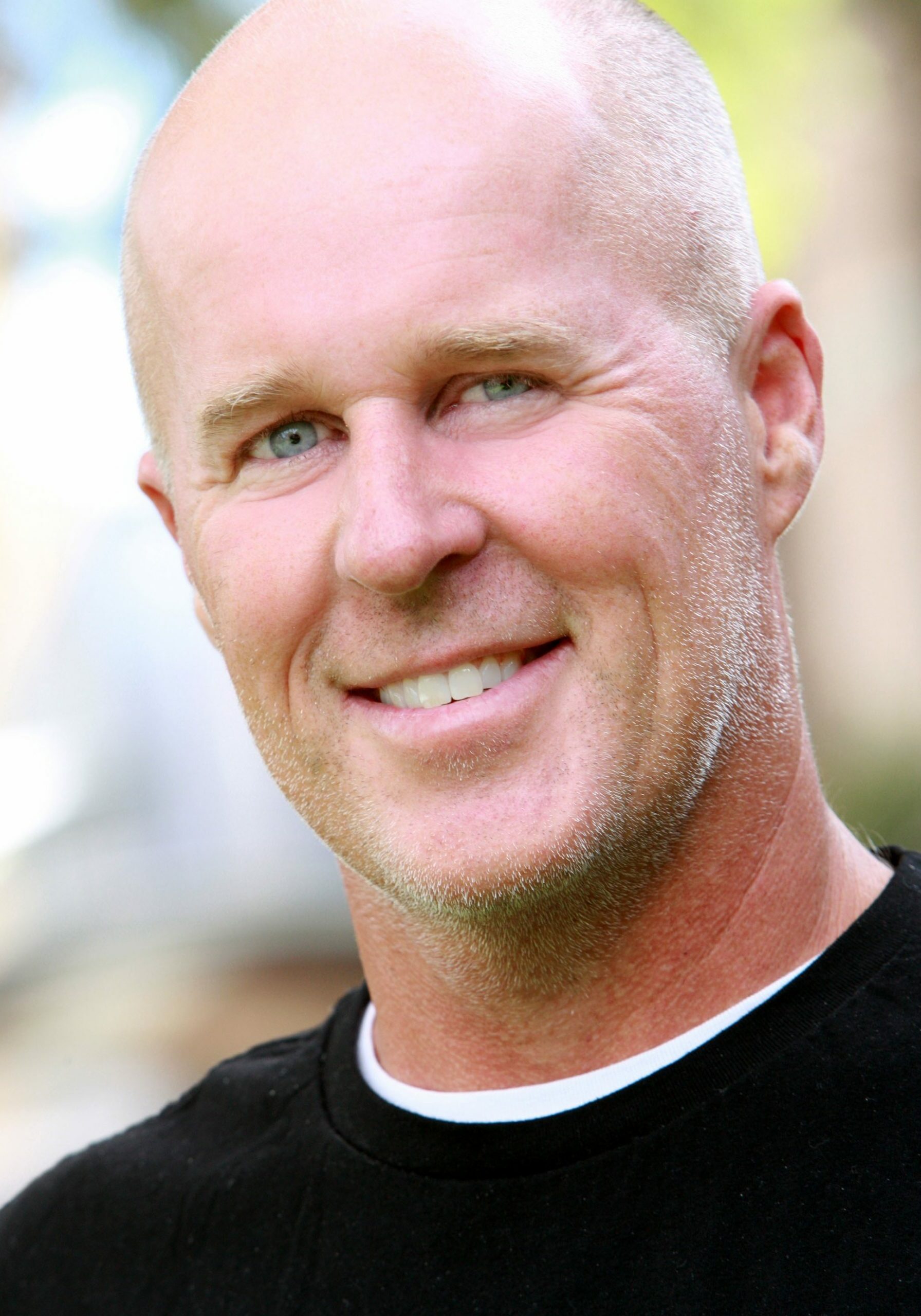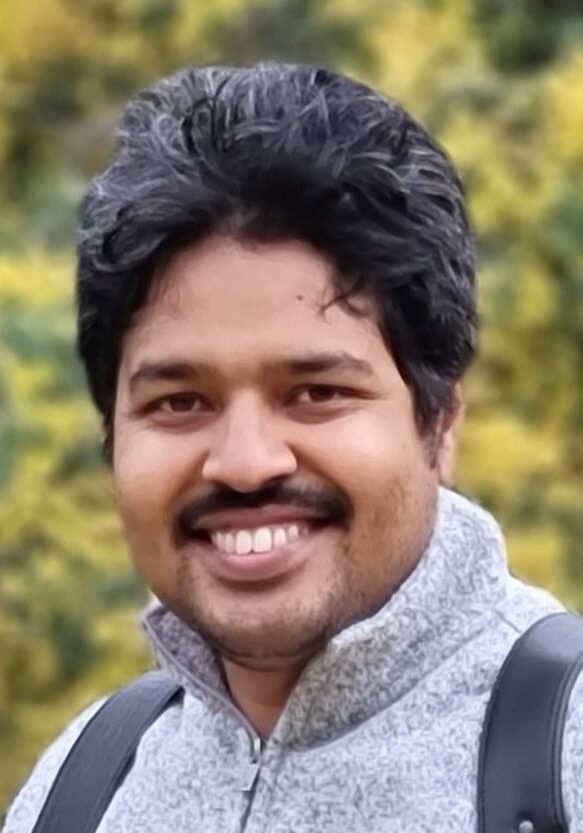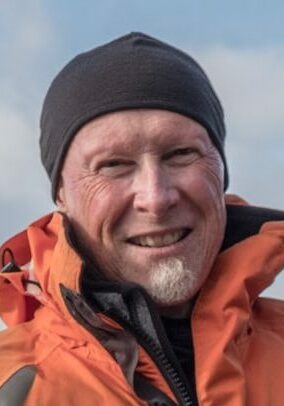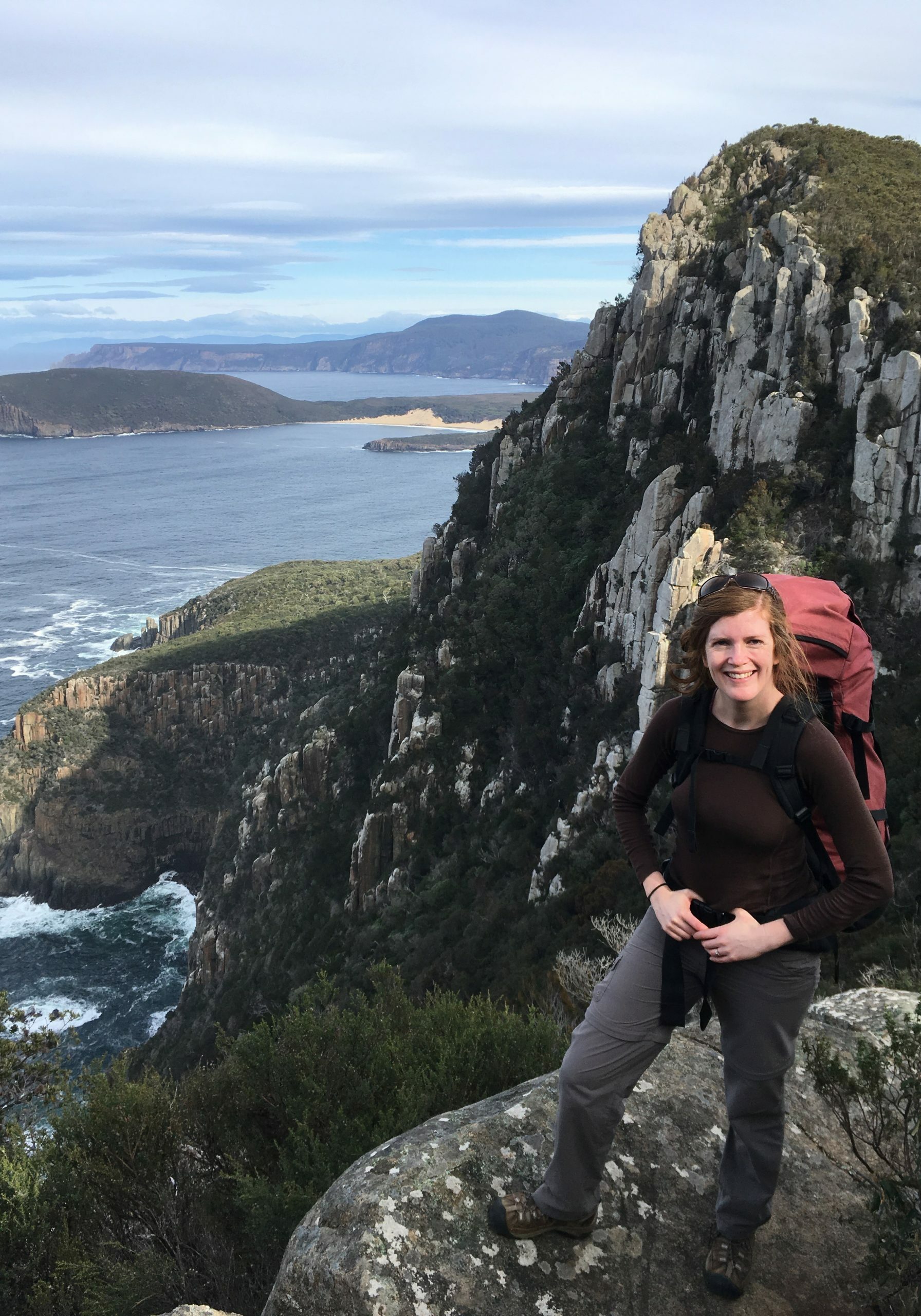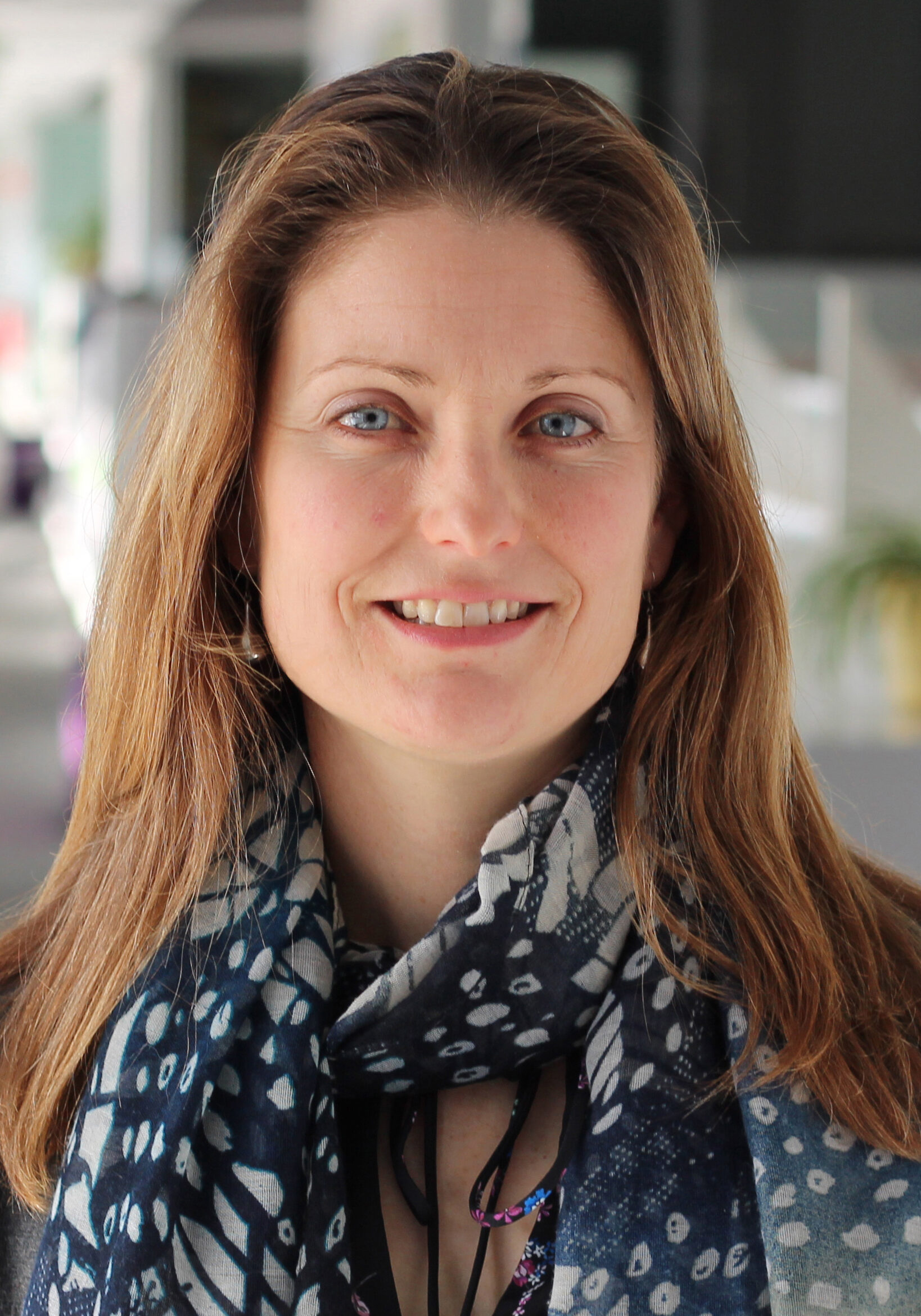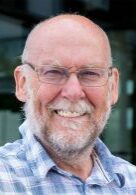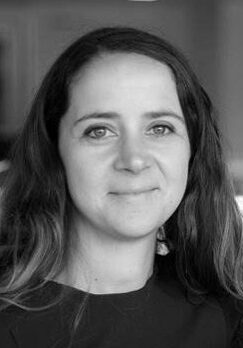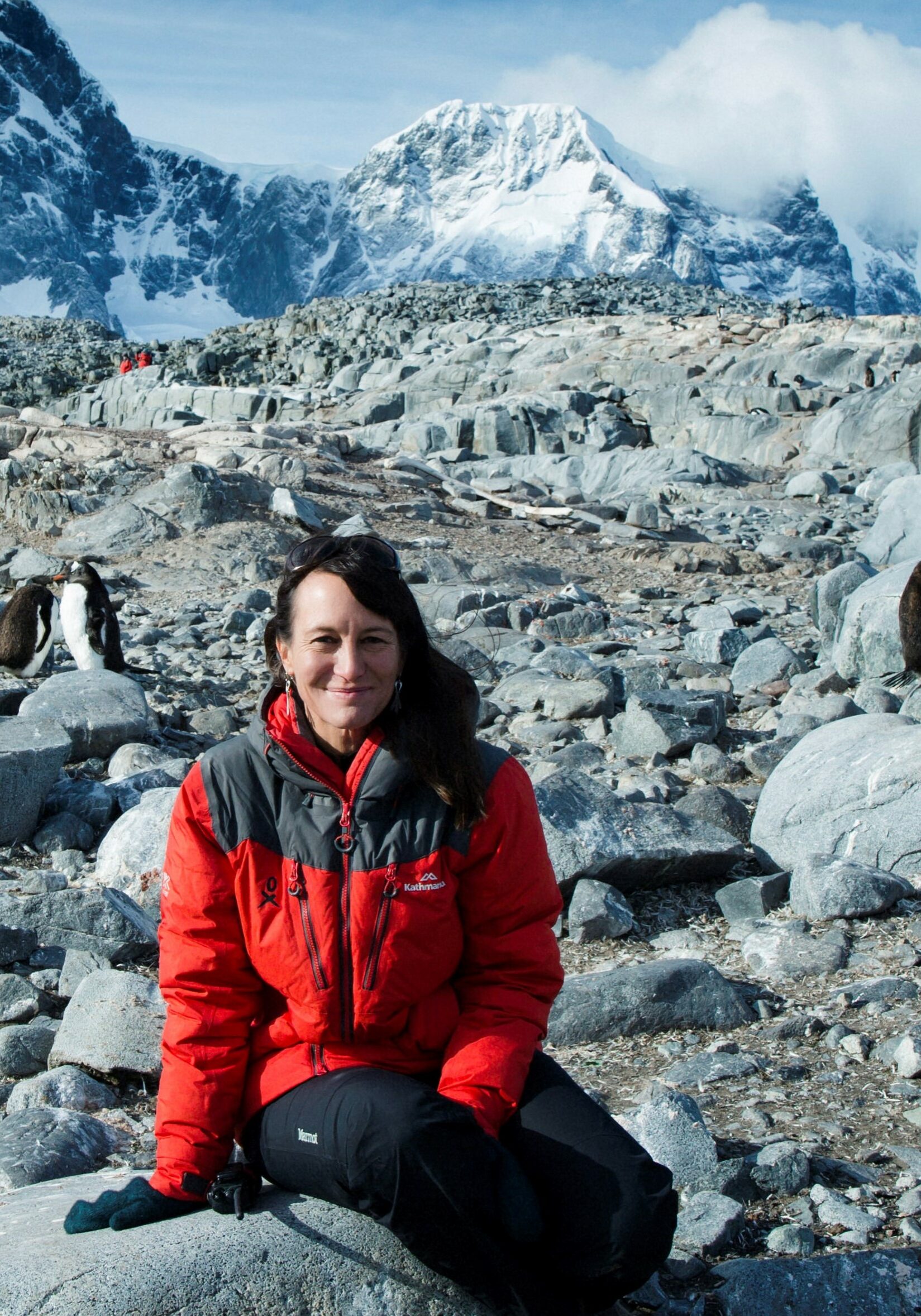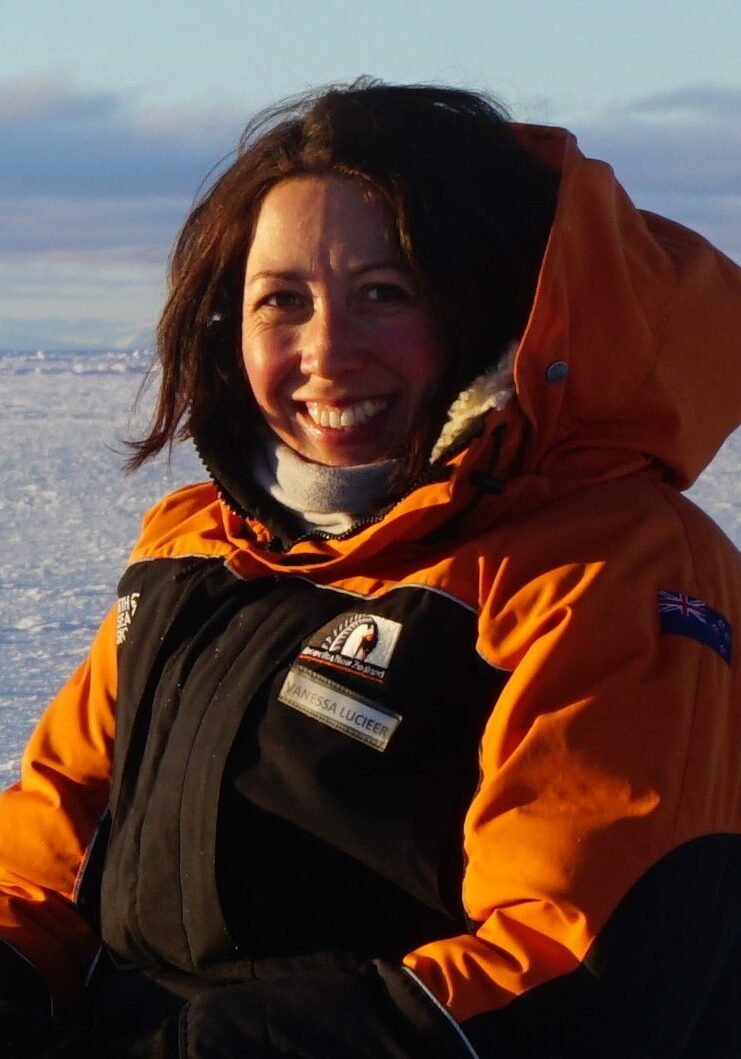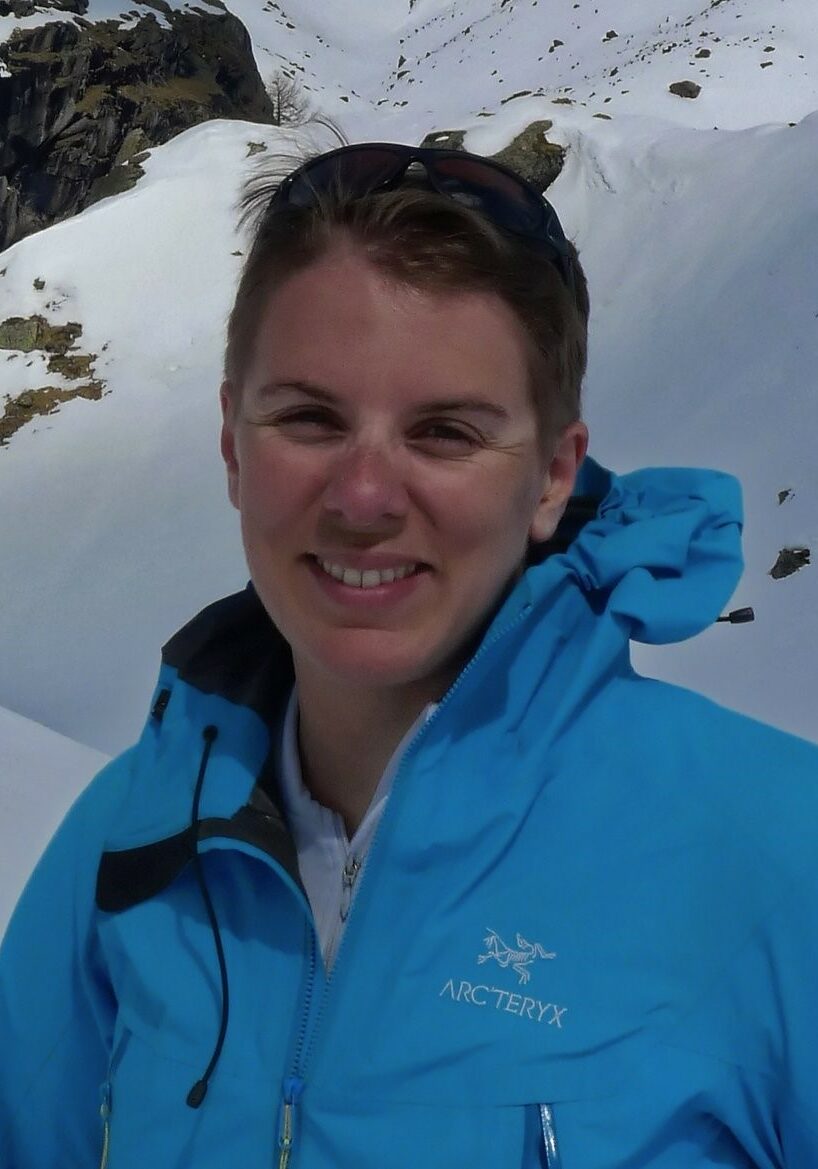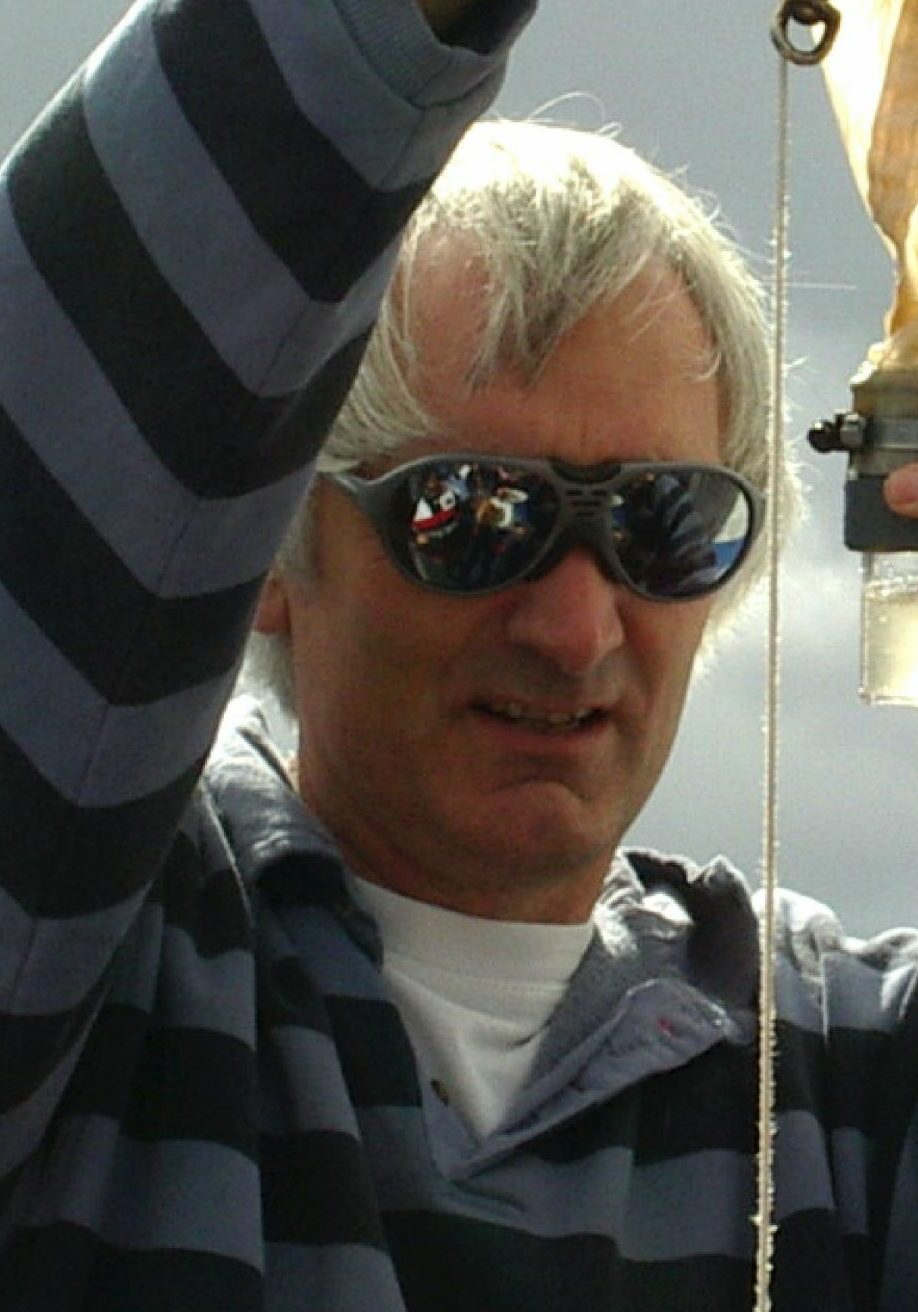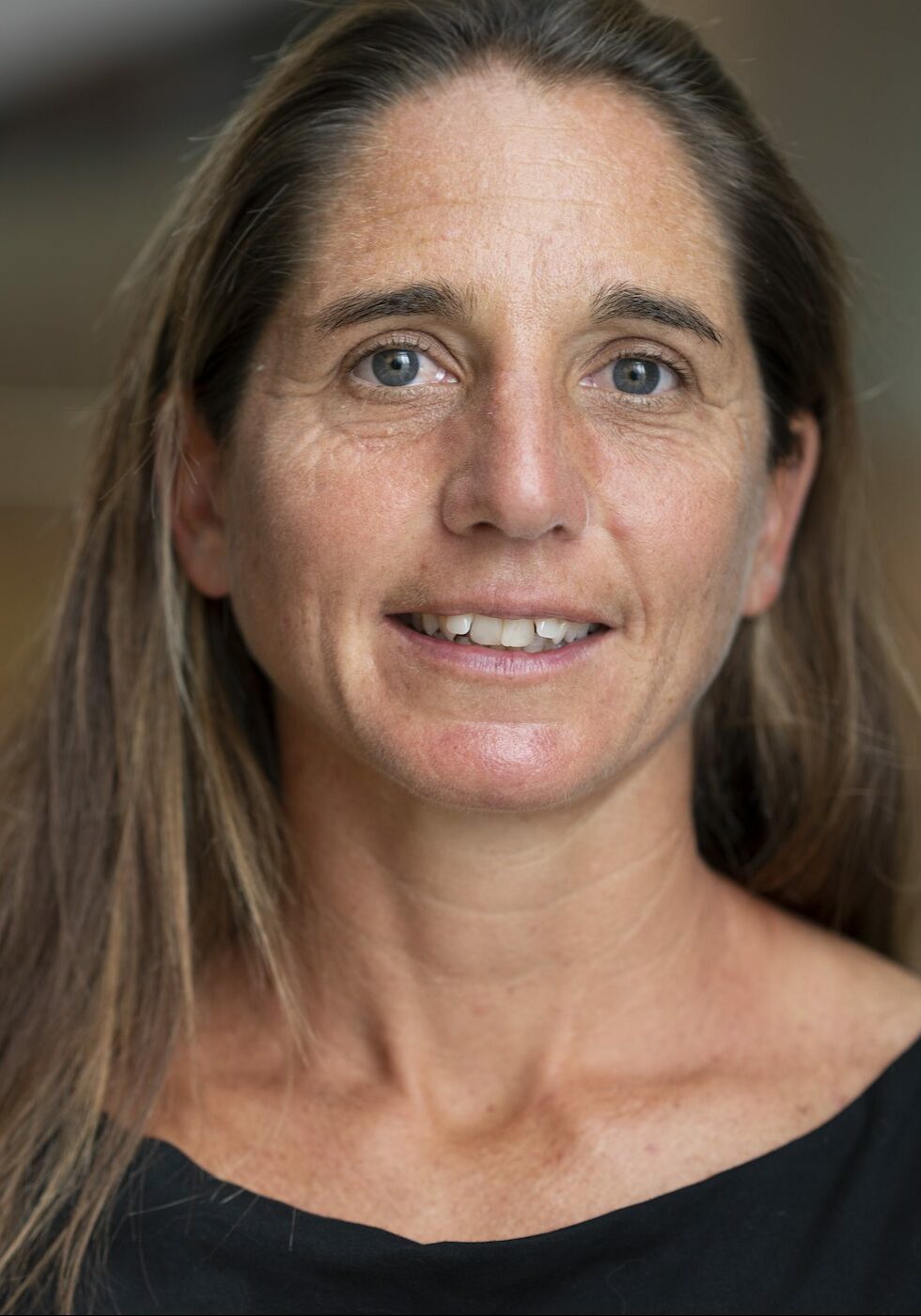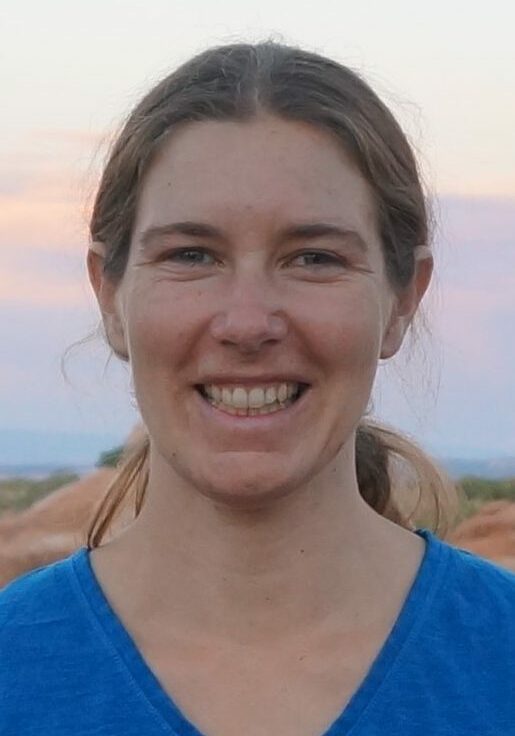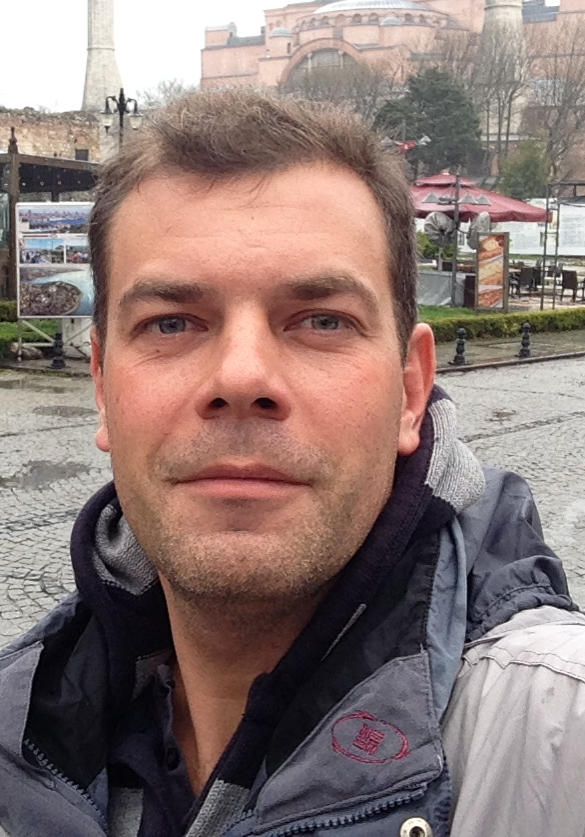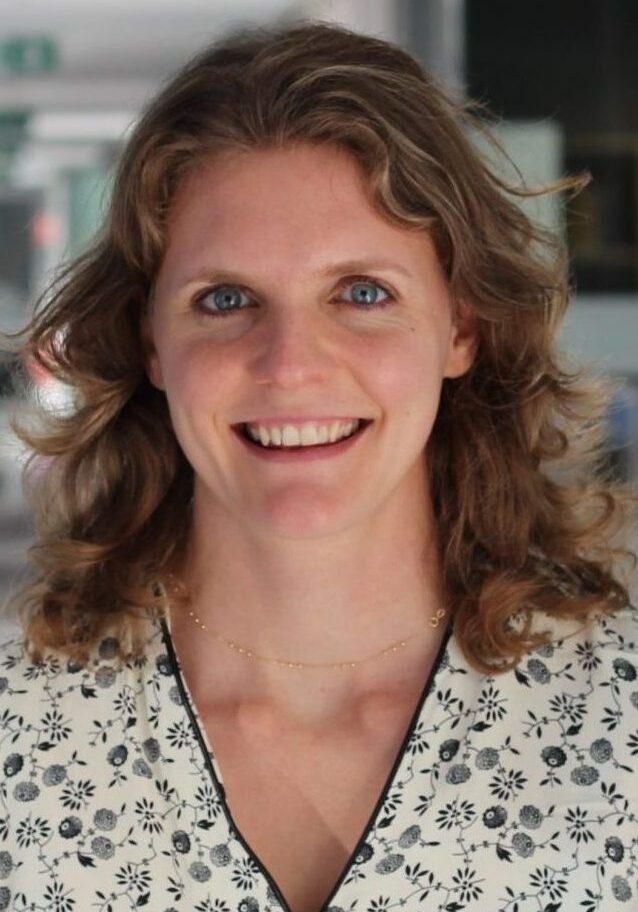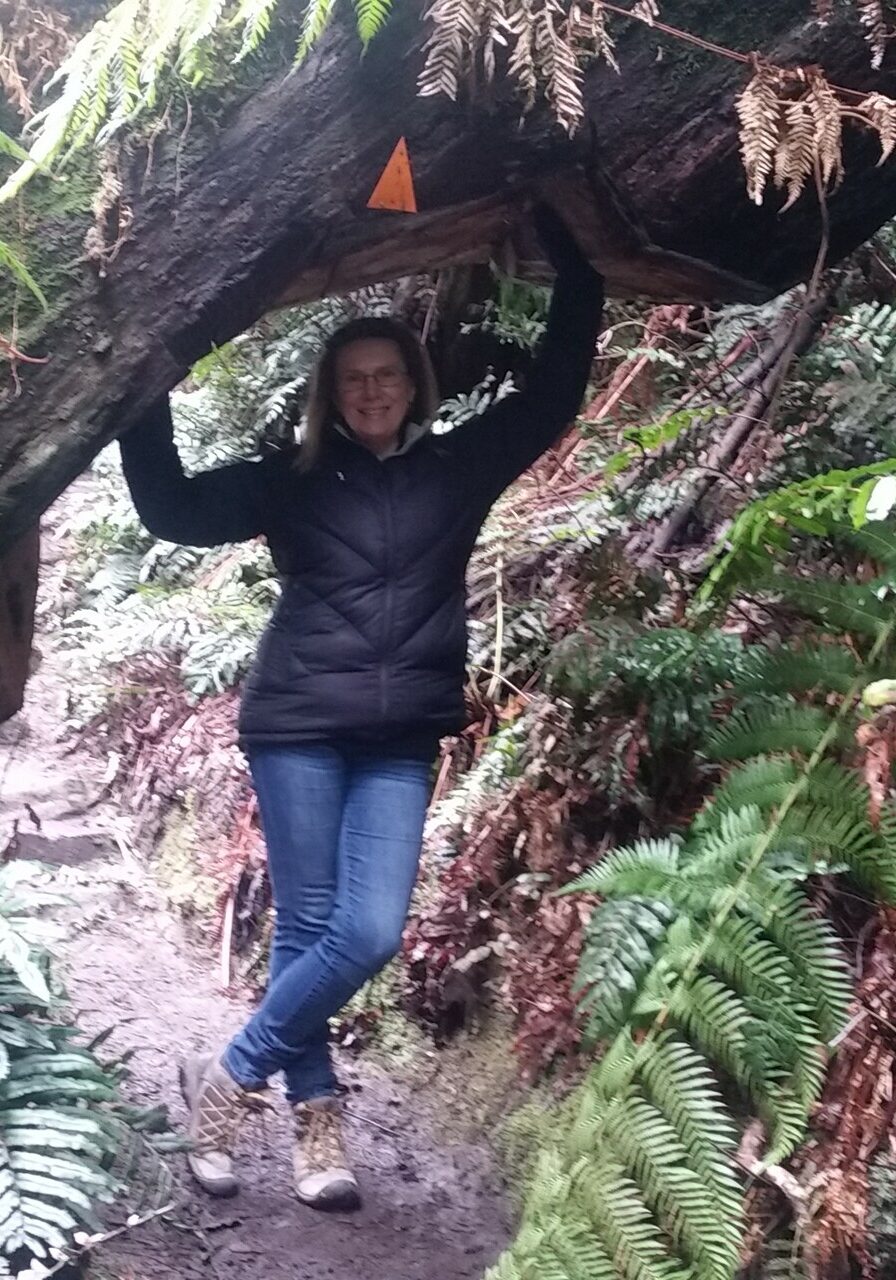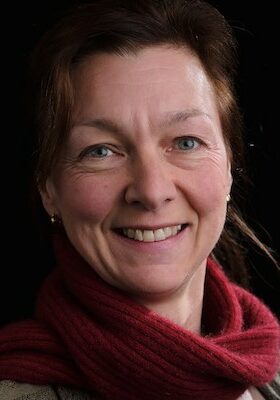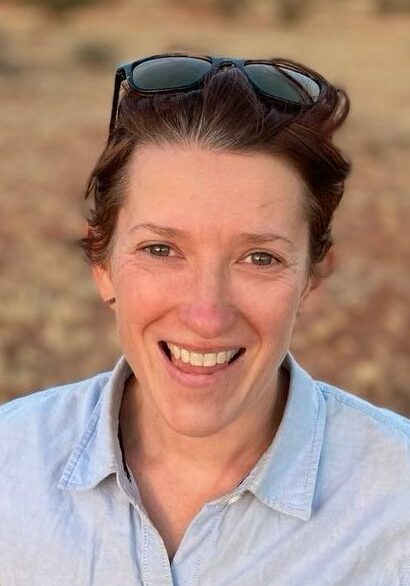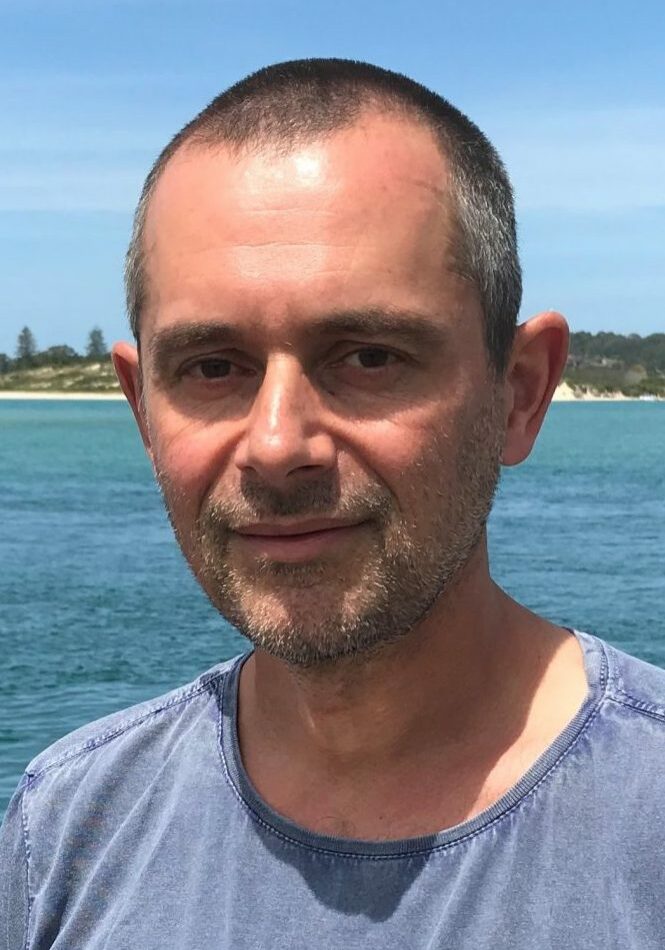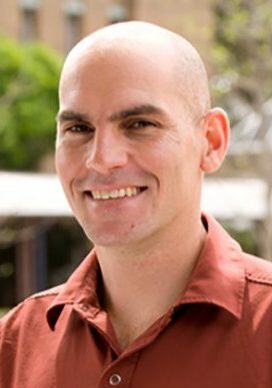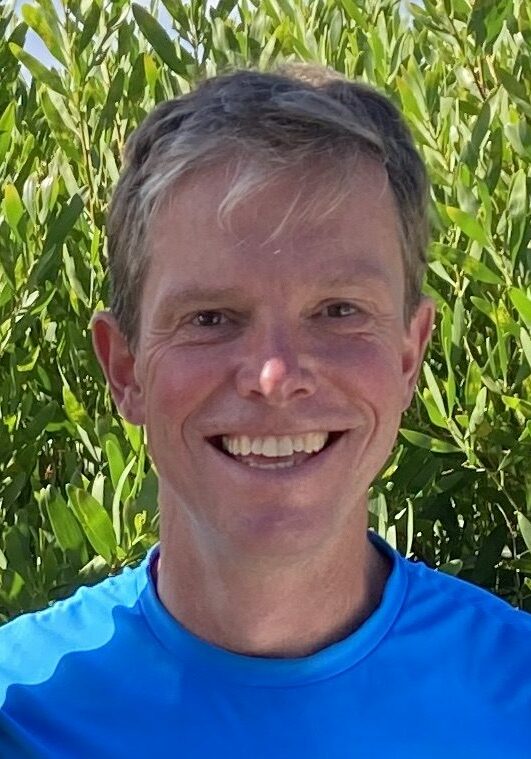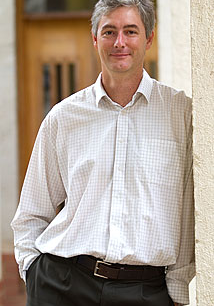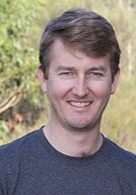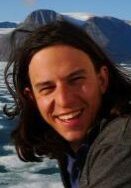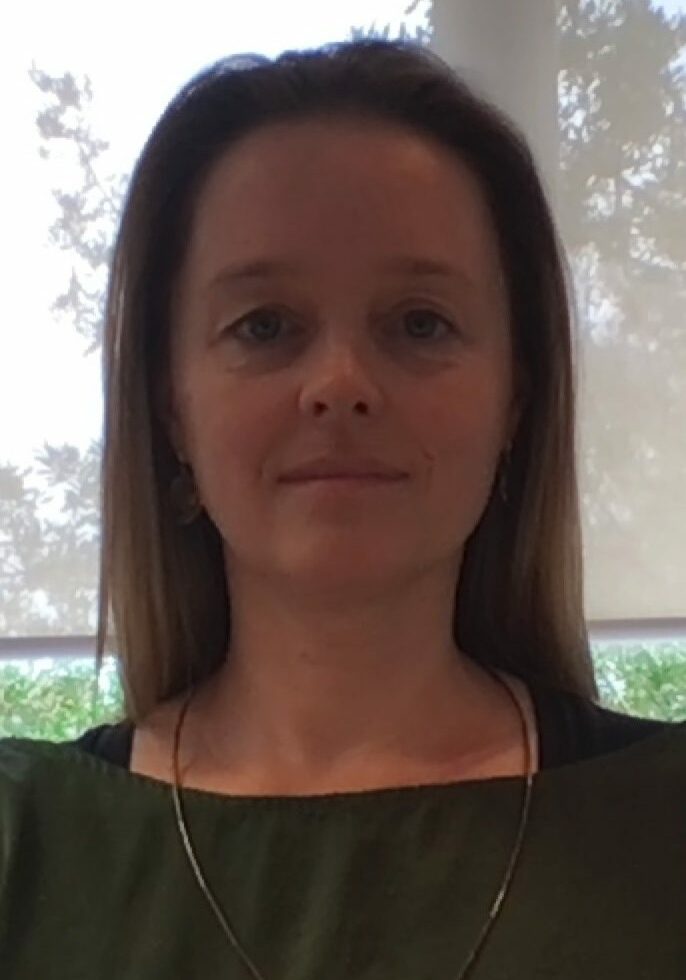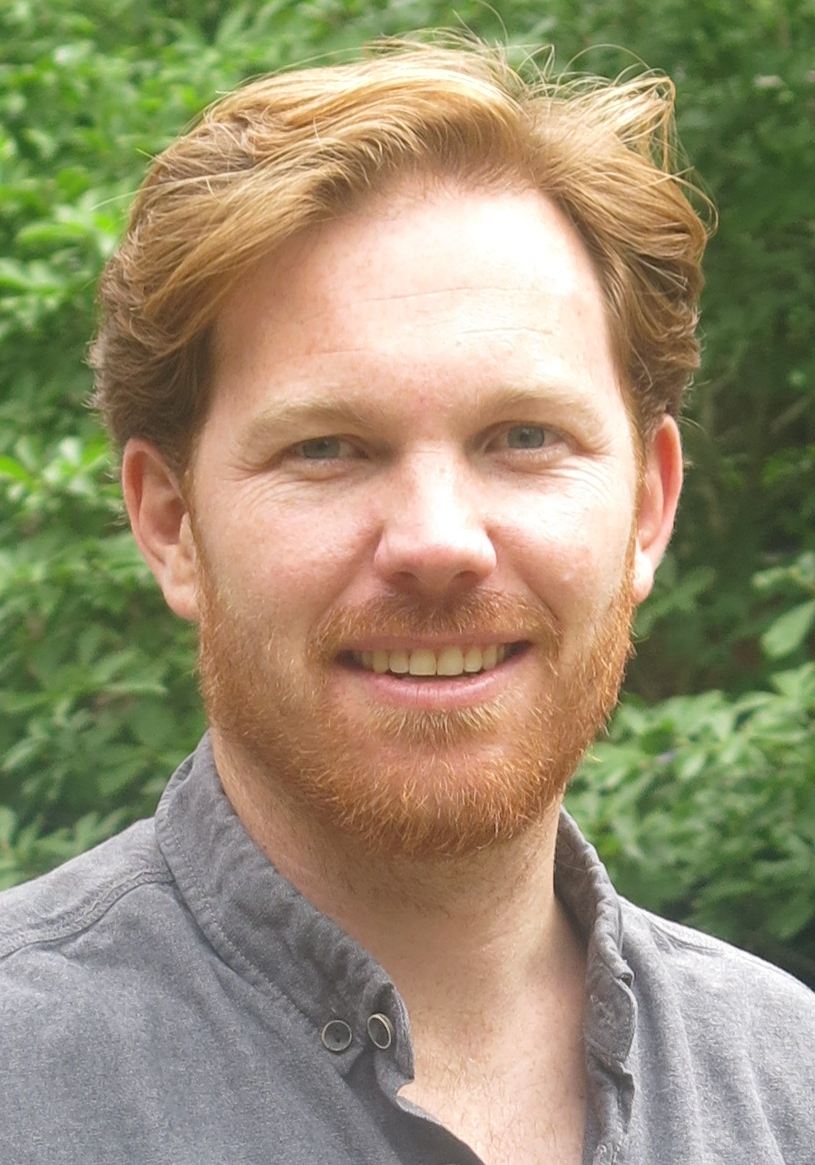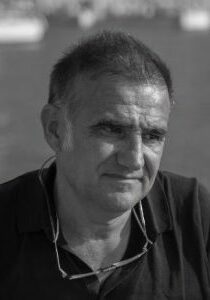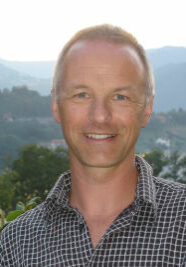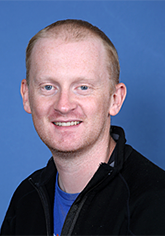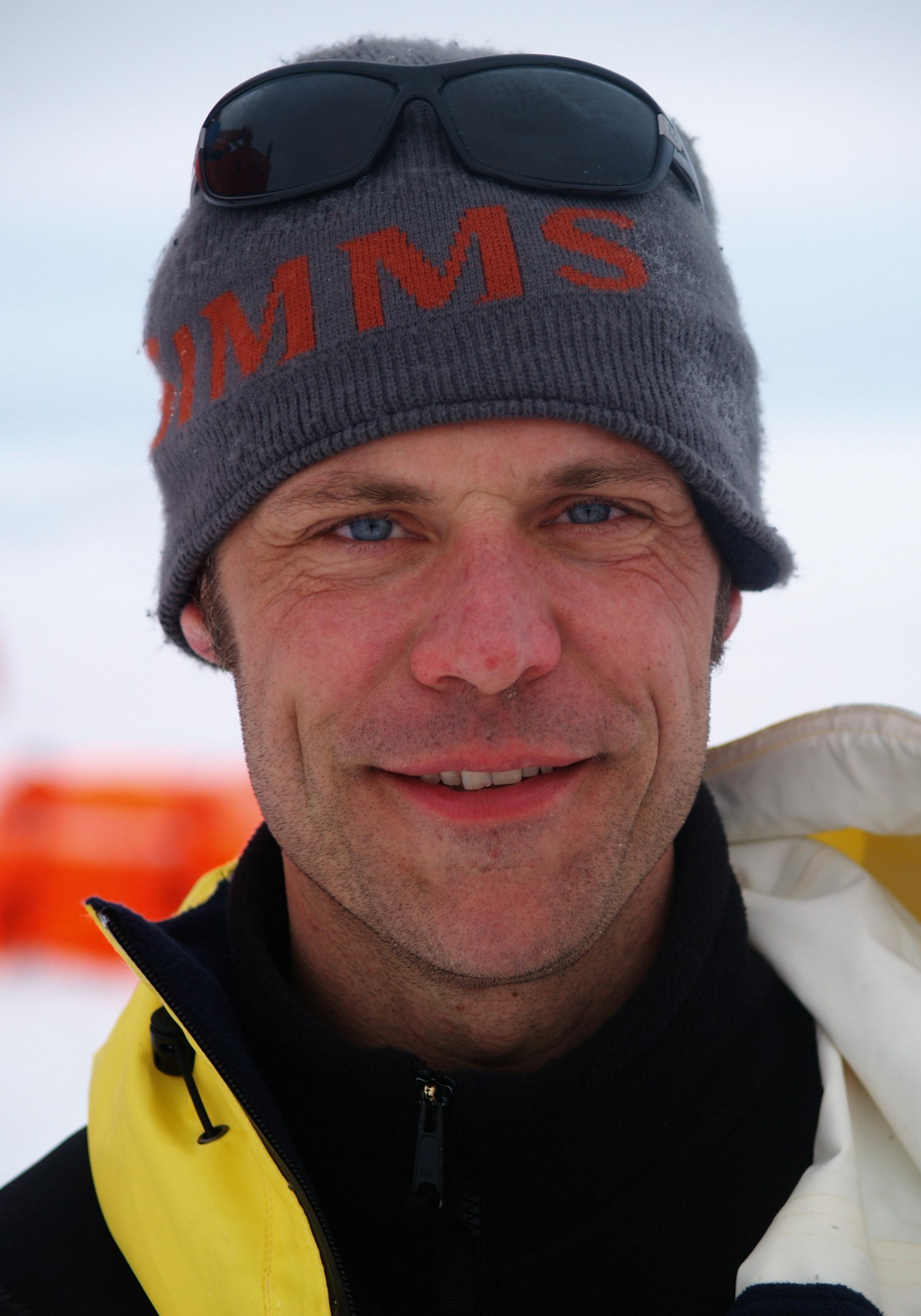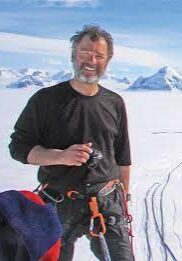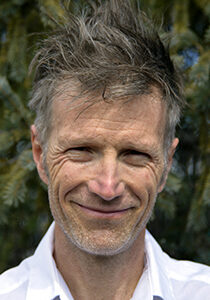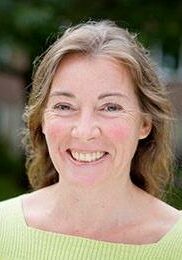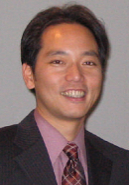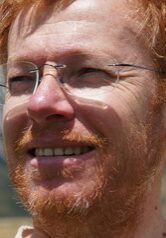 Current ACEAS Activities:
As Centre Director of ACEAS, Matt will lead the delivery of the research programs, strategy, governance, and operations for the Centre.
Under Matt's direction ACEAS will take five strategic approaches by:
Undertaking world-class integrated research;
Maximising strong national and international partnerships;
Employing a diverse workforce;
Leveraging and creating national research infrastructure; and
Creating pathways to local, regional, and circumpolar impact.
Current ACEAS Activities:
Assist the Director on strategic planning and development process to assist in positioning the Centre for future funding opportunities.
Provide advice and support to the Director in engaging effectively with stakeholders and end-users in government and industry
Provides management, policy and financial assistance and advice to the Director on all matters relating to the Centre's administration and operations, and ensure compliance with the Grant Agreement, including monitoring delivery against contracted KPIs.
Oversee the recruitment and appointment of Centre-funded academic and professional staff.
Assist the Director in developing project governance and monitoring arrangements
Work with relevant Centre staff, participants and collaborators in the development of proposals for supplementary and new funding.
Current ACEAS Activities:
Jenna's roles as ACEAS Centre Project Officer include:
Coordination of day-to-day administration needs of ACEAS including finance, record management and human resources.
Project administration support to the Director and Chief Operating Officer
Project coordination support for ACEAS research staff and students
Centre liaison for internal and external stakeholders
Coordinate the preparation of formal reports on research delivery against Key Performance Indicators
Secretary to the Management Committee
Current ACEAS Activities:
Patti is the graduate training coordinator at the Australian Centre for Excellence in Antarctic Science. Her role includes developing and overseeing the implementation of the centre's training for early career researchers in Antarctic Science, Policy, Governance and Law.
Carmen Tucker


Project Officer - Australian National University 



Social Links

Current ACEAS Activities:
Carmen is the ACEAS Project Officer at the Australian National University (ANU), based at the Research School of Earth Sciences. Carmen is the Centre administrative contact at the ANU node and is responsible for providing ANU Researchers working under ACEAS with general administrative support.
Current ACEAS Activities:
My current activities within ACEAS are twofold. Firstly, I am working on better understanding the response of the Southern Ocean and Antarctica to climatic changes during the early- to mid-Pliocene period. In particular, I am focused on the mid-Pliocene Warm Period (mPWP), from ~ 3.3 to 3.0 million years ago. During the mPWP, atmospheric CO2 concentrations varied between approximately 280-450 ppm, and global temperatures were at times 2-4 degrees warmer than pre-industrial times. This makes the mPWP a fantastic geological analog to projected 21st-century warming. Worryingly, the global sea level during the mPWP at times reached up to 15 metres higher than the present, suggesting significant melting of Antarctica ice sheets. My work focuses on identifying periods of ice mass loss from regions of East Antarctica that have been identified as potentially at risk of current warming.
The second theme of my research is to better understand the cycling of neodymium – a rare earth element – within the sediments and ocean around East Antarctica. The ratio of neodymium isotopes within marine sediments is widely used as a tracer for past changes in ocean circulation. This is because within the modern ocean different water masses possess unique neodymium isotopic signatures. However, uncertainty remains in exactly how marine sediments acquire their neodymium isotopic signature. To address this, I am examining the neodymium isotope signature of relatively recently deposited sediments within different sedimentary environments around East Antarctica.
Kirralee Baker


Research Associate Marine Ecosystems: Remote Sensing/Biological Floats



Social Links
Current ACEAS Activities:
Kirralee's role within ACEAS is to improve the interpretation of particle properties obtained from BGC-ARGO profiles. Using sensor data obtained from BGC-ARGO floats, in combination with field- and lab-based experiments, she aims to understand how seasonal changes in phytoplankton physiology and floristics jointly control carbon and chlorophyll dynamics in East Antarctica.
Rishav Goyal




Research Associate Southern Ocean Atmospheric Interactions



Social Links
Current ACEAS Activities:
Rishav's current research aims at understanding the atmospheric variability in the East Antarctic region with a focus on both the large-scale modes of variability as well as the synoptic-scale variability.
Current ACEAS Activities:
The sedimentation offshore the Australian East Antarctic margin has been strongly influenced by the dynamics of the East Antarctic ice sheet as well as the tectonic remnants of the opening of the Southern Ocean and the separation between Australia and Antarctica.
As part of ACEAS, Katharina will focus on the reconstruction of sedimentation behaviour from various ice streams through time, revealing regional changes in the ice sheet and erosional dynamics and closely collaborates with other geologists, and geophysicists as well as the modelling community within ACEAS and beyond.
As part of the Denman glacier voyage, we hope to collect new datasets in this so far completely unsurveyed part of the continental shelf to work towards a better understanding of this vulnerable part of the East Antarctic ice sheet.
Current ACEAS Activities:
At ACEAS, I am focused on ecological processes and doing my best to bring together data and knowledge from other disciplines to improve ecological models. With ecological models, I am hoping to address key questions facing Southern Ocean ecosystems, primarily relating to the implications of climate change and fishing. I am developing size- and trait-based ecosystem modelling approaches for the Southern Ocean. I am attempting to integrate models with observational datasets collected across different spatial scales and spanning a vast range of taxonomic groups and trophic levels. These approaches will help us to understand how Southern Ocean ecosystems are responding to the rapid changes that are occurring.
I am very excited to be a part of the ACEAS research community. The truly multidisciplinary nature of ACEAS is an exciting proposition and contributing to the diverse research team is a privilege. Moreover, from my experience, multidisciplinary planning and transfer of knowledge leads to outcomes that are greater than the sum of the parts.
I aim to work closely with researchers collecting field-based data for important functional groups and distinct organisms in the Southern Ocean, to maximise the inclusion of data to improve model realism. This will hopefully include collaboration with researchers involved in data collection and production from satellites and Earth System Models, ARGO floats, all up to biological data collected from large marine mammals.
I am the co-coordinator of the ACEAS Working Group 'Physics to Food Webs'. 'Physics to food webs' is an ACEAS (Australian Centre for Excellence in Antarctic Science) Working Group aiming to link researchers across disciplines to improve ecological modelling efforts for the Southern Ocean
Rebecca McGirr


Research Associate Mass Balance (remote sensing, modelling)



Social Links
Current ACEAS Activities:
My role at ACEAS involves using space gravity data to measure the impacts of modern climate change on the mass of water stored as continental ice within the East Antarctic Ice Sheet. As part of ACEAS I will assess what spatial and temporal resolution of mass balance estimates can be achieved from current remote sensing data and how to best mitigate the impacts of glacial isostatic adjustment on mass balance estimates in polar regions. From these results, I will accurately estimate high spatio-temporal resolution changes in mass balance in East Antarctica and the associated contributions to global sea level over the past two decades
Current ACEAS Activities:
My role at ACEAS focuses on improving understanding and representation of the linkages between Southern Ocean biophysics, mid-trophic level prey, and predators. In tackling this, my role has two separate but complementary themes.
The first theme uses in-situ observations, obtained through animal biotelemetry (satellite loggers with onboard CTD sensors), to concurrently measure biophysical ocean properties, relative prey abundances, and changes in predator foraging behaviour. With these combined datasets, I aim to derive empirical links spanning environment – prey – predators and use these to generate understanding around how Southern Ocean biota might respond to fine-scale changes in their environment.
The second theme focuses on formalising trophic linkages through mechanistic modelling. Here I consider approaches for representing key Southern Ocean energy pathways through extending current general circulation and biogeochemical models to represent mid-trophic levels. In doing this, I have been implementing a modified ecosystem model (SEAPODYM) framework to represent a key Southern Ocean prey species – Antarctic krill. Through this work, I hope to extend my research to applied questions addressing sustainable species management under a changing climate.
Current ACEAS Activities:
As an ACEAS Postdoc I will be investigating the ocean processes responsible for melting Antarctic ice shelves using a modelling approach. The ability to accurately predict basal melting of Antarctic ice shelves is critical to future projections of ice sheet stability and sea level. However, due to the difficulty of accessing the ocean beneath ice shelves, which are hundreds of meters thick and hundreds of kilometers long and wide, the ocean environment beneath ice shelves is rarely observed and the ocean processes that govern heat transport to the ice remain poorly understood. I will use a high-resolution ocean model to target processes that are expected to drive elevated heat transport to the ice, such as internal wave activity, and quantify their effect on ice shelf basal melting. In collaboration with other ACEAS investigators, I will use new and existing results from my PhD work to develop and implement a new parameterisation for basal melting for use in large-scale Ocean/Climate models, to improve the accuracy of future climate and sea-level projections.
Antarctic Bottom Water formation and dynamics in a changing climate
My PhD project focuses on Antarctic Bottom Water (AABW) formation and dynamics in a changing climate. This water mass is a major component of the ocean's meridional overturning circulation, redistributing heat, salt, nutrients, and carbon globally. AABW is mostly produced in coastal polynyas around the Antarctic continent and spreads northward in the abyssal layer, but most global ocean and climate models are not simulating this process correctly and instead form AABW via open-ocean convection. There are also no long-term observations of AABW formation on the Antarctic shelf due to the challenging environment, especially in winter. I am analysing the formation and export of AABW in the ocean–sea-ice model ACCESS-OM2-01 with a global horizontal resolution of 0.1° where the formation of AABW is accurately represented. In my first PhD project, I focus on the interannual variability of AABW formation and export and its sensitivity to atmospheric forcing and sea ice to advance our understanding of the mechanisms controlling the interannual variability of AABW formation.
The Dynamics of the Antarctic Slope Front
Ellie's Ph.D. project utilises idealised models of the Antarctic Slope Front regimes to represent the key ocean dynamics of the Antarctic margin. The project aims to understand how topography, in the form of canyons and cavities, as well as wind and buoyancy forcings can influence heat transport onto the Antarctic continental shelf., which has implications on basal melt at the Antarctic Margin. Most geographical sections of the ocean around the Antarctic margin can be classified into the Antarctic Slope Front regimes. Hence, the study of the circulation, variability and forcings in these regimes are relevant to many sections of the Antarctic margin and the research of ACEAS.
Southern Ocean phytoplankton calcification
This project will investigate the relevance of calcifying phytoplankton on contemporary and future carbon cycling in the Great Calcite Belt. It will utilise satellite and BioGeoChemical-Argo (BGC-Argo) profiling float data to map regional imprints of calcifying phytoplankton on nutrient and carbon stoichiometry. It will further use laboratory incubations to assess the influence of calcifying phytoplankton on retention (as opposed to deep sequestration) of carbon and alkalinity in the surface with the goal to generate a mechanistic understanding of retention-versus-export processes. The project will also generate flow cytometric and/or microscopic datasets of phytoplankton communities from the sub-Antarctic during ship voyages to ground-truth characterisations of the phytoplankton community derived from BGC-Argo and satellite data. This project ties into Project 1 of ACEAS - determining the CO2 uptake capacity of the sub-Antarctic Southern Ocean with the use of BGC-Argo and satellite observations .
The Ice-Rock Interface Beneath the Great Ice Sheets of East Antarctica Using Seismic Waveforms
My research works toward modifying and developing a computational workflow to model seismic waves propagating through the ice-bedrock interface in the Antarctic environment. By doing so, I aim to better constrain the sensitivity of these structures and features to seismic signals and therefore help predict the expected data return from seismic surveys within the Antarctic interior. My project particularly focuses on the Aurora Basin and Knox Coast region of East Antarctica, where current geophysical observations are sparse and little is known within the deep subglacial basins. My research output will aim to inform upcoming field campaigns within the Denman-Scott area, optimizing the placement of new passive seismic instruments to monitor cryoseismic signals and map the subsurface structures.
Variability and forcing mechanisms of the Weddell Gyre
I am currently finishing my second year as a PhD student at the Climate Change Research Centre, UNSW. My background is in physical oceanography and my current project is focused on the Weddell Gyre, one of the largest features of the circulation in the Southern Ocean. In particular, I am investigating the gyre's variability in different timescales, from seasonal to decadal, with the aim of understanding the extent and driving mechanisms for this variability. My main tool for this research is ACCESS-OM2 global ocean/sea ice numerical model. I am also contributing to a collaborative project which explores the sensitivity of Antarctic shelf waters and sea ice to wind amplitude. This project involves researchers from the UNSW, ANU and UTas. My PhD research would contribute to the ACEAS research program, since the Weddell Gyre's variability, its drivers and timescales, have the potential to influence heat transport towards the Antarctic margin, rate and characteristics of dense shelf water production and sea ice concentration amongst others.
Understanding the drivers of interannual to multidecadal ocean heat content changes
I use the ocean-sea ice model ACCESS-OM2 to investigate how tropical climate variability interacts with the West Antarctic shelf circulation. During El Niño events, warm Circumpolar Deep Water is transported onto the continental shelf, and this leads to increased basal melt of grounded ice shelves. I am also planning to run multidecadal simulations with combined El Niño-Southern Oscillation and Southern Annular Mode (SAM) forcing to investigate their impact on West Antarctica. From previous studies, we know that the response of ice shelves in the Amundsen and Bellingshausen Seas is strongest during El Niño and a positive mode of the SAM.
I am particularly interested in engaging with other researchers in ACEAS' Program 1 who will improve predictions of how ocean warming and sea level will be affected in the future by changes in Antarctica and the Southern Ocean. My project will contribute to determine how atmospheric changes on the interannual to decadal time scale affects the ocean circulation at the Antarctic margin. My PhD project is computational and learning from researchers who focus on observational data and analysis will give me an important and more broad understanding of Antarctic science today and under a future climate.
How the complexity of continental breakup controls ocean circulation
With continents breaking apart or colliding, some seaways between different major ocean basins would open or close to control global ocean circulation. Especially, the opening of polar seaways like Tasmania gateway and the Drake Passage during the past 30-50 million years not only change polar ocean circulations, but also are proposed to potentially link to the onset or expansion of glaciation in the Antarctic. Previous studies have addressed the impacts of gateway opening on ocean circulation from regional to global scales. These model simulations typically compare a completely closed seaway with an open one to investigate the role of the gateway in triggering the onset of ocean currents such as Antarctic Circumpolar Current and Meridional Overturning Circulation. To test the sensitivity of ocean current pattern to gateway parameters such as depth and latitude relative to wind bands. We will conduct sensitivity tests using eddy-permitting models with paleo-bathymetry to ensure a state-of-the-art representation of ocean dynamics. The results of these tests will have the potential to enable us to re-interpret empirical observations of oceanographic flow through the ocean gateway.
Investigating Southern Indian Ocean Climate Variability using High-Resolution Ice Core Water Isotope Records
My project involves producing and interpreting a high-resolution water isotope record from an East Antarctic ice core – the Mount Brown South ice core, which was drilled in 2017/2018. This ice core record will provide us with a ~1000-year-long, an annually-resolved record of climate from Wilhelm II Land, a region of Antarctic which is currently lacking any long-term, high-resolution paleo-climate records. I am primarily interested in the information we can extract from water isotopes at this site, so part of my research involves improving our quantitative understanding of how water isotopes respond to climate conditions (primarily temperature) at this location. This information will then be used to provide a long-term reconstruction of temperature variability at both the ice core site and in the Southern Indian Ocean.
This work has links to Program 1 of ACEAS – the Circum Antarctic and East Antarctic program. There remain broad questions around long-term accumulation and temperature trends in East Antarctic, and a lack of high-resolution paleo-climate records in this location severely limits our abilities to understand these long-term trends. My work will help to constrain local temperature changes, while others involved in the project work to understand long term accumulation variability. 
The Origin and Fate of Subantarctic Mode Water and Antarctic Intermediate Water in the Southern Ocean
I am interested in contributing to the ACEAS research program to continue and hopefully extend the projects described above, in particular, to better understand how Subantarctic Mode Water and Antarctic Intermediate Water absorb and store heat into the Southern Ocean. Specifically, I am interested in contributing to research that improves our understanding of how the increased ocean heat uptake is distributed by basin and across water masses, and the related processes at play, such as vertical heat transport via submesoscale / small mesoscale ocean dynamics. These projects will contribute to the 'Heat and Circulation (2, 3)' and 'Detection and Attribution (4)'of Program 1 at ACEAS.
Non-linear controls on ocean circulation and mixing in marginal ice zones
The overturning circulation of the Southern Ocean is a critical aspect of global climate through its dominant role in air-sea heat and carbon exchange. It has been suggested that non-linear processes control the mixing between deep and surface water to generate intermediate water in the Southern Ocean. In this project I will investigate how non-linear mixing processes influence the water mass properties of the marginal ice zone and how they impact the upwelling of deep waters in the Southern Ocean. I will exploit both in-situ observations and both simple theoretical and numerical models. Fundamental understanding gained will be used in conjunction with global climate models to quantify the sensitivity of this system in a changing climate.
This work is part of project 1, specifically trying to address the role of heat and circulation in the circum and East Antarctic.

Glacier change detection using seismology and machine learning
Water at the ice-bedrock interface is a key control on glacier basal motion and subsequently ice sheet mass balance. However, key hydrological processes affecting this interface can be transient or hidden from view, so difficult to detect through satellite or direct observation. The primary goal of my research is to further develop passive seismic techniques for the continuous monitoring of active glaciers. A focus of the research will subsequently be on those hydrological processes that can both generate seismic signals, and influence ice sheet stability.
To achieve these goals and make passive seismology a viable method for characterising glacial hydrology, a variety of modern and innovative techniques from seismology, computational fluid dynamics, and machine learning will be utilised. This also leaves the potential for developed methodology to be extended to more general problems in environmental seismology. We first aim to model the flow of subglacial water using computational fluid models, such as smoothed particle hydrodynamics, and then use classical seismological methods to model the resultant surface expression. We then aim to use insights from these modelling methods to classify observational data according to the causal mechanism, with unsupervised machine learning playing a key role in this analysis.
This research primarily aligns with the goals of ACEAS Program 1 (Circum Antarctic and East Antarctic), in which Professor Reading is co-lead. It is particularly concerned with the focus areas of Sea Level and Detection and Attribution. The work also has links with Program 3 (Sub-regional and Regiona