Antarctica and the Southern Ocean: insights from the 2022 IPCC WGII report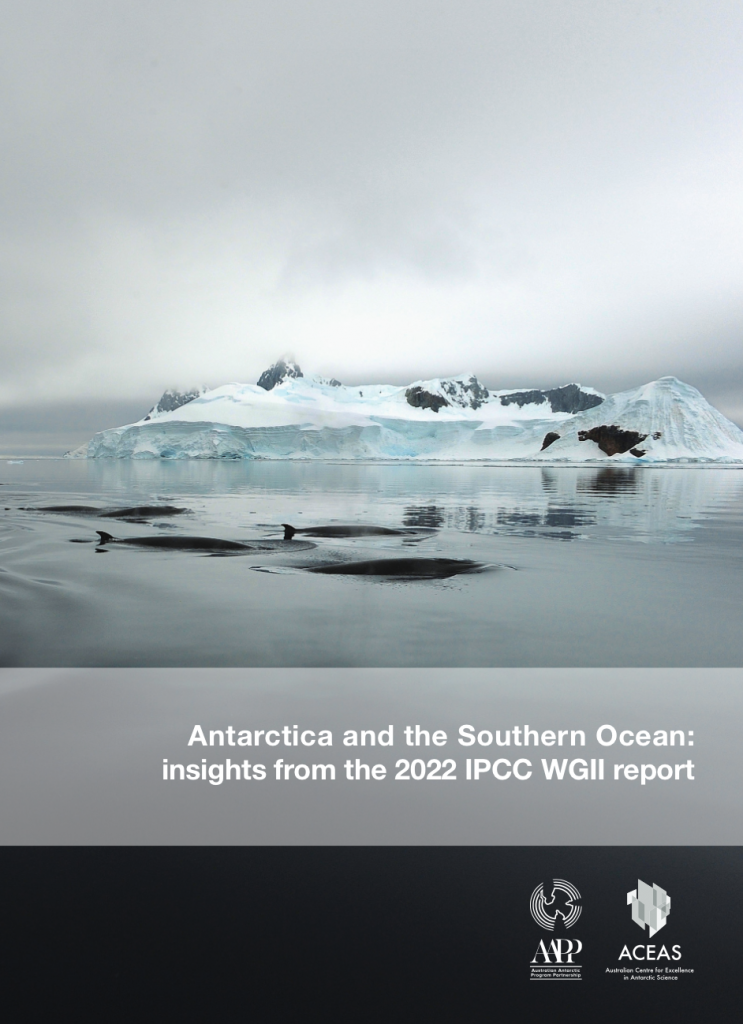 The Australian Antarctic Program Partnership (AAPP) and the Australian Centre for Excellence in Antarctic Science (ACEAS) have released a report on IPCC WGII key findings for Antarctica and the Southern Ocean.
Over time, greenhouse gas emissions have caused observable changes in Antarctica and the Southern Ocean, triggering a warmer climate, more extreme weather and sea-level rise. These changes affect planetary, and Antarctic and Southern Ocean systems.
In Australia, our fisheries, natural systems and human communities are encountering extreme weather and climate trends some of which are linked to the changes emerging in the Antarctic.
Achieving climate resilience is currently a challenge in the Antarctic Treaty System including management of protected areas.
Rapid and ambitious actions in the current decade will influence whether these changes can be avoided or will become irreversible for centuries to millennia.
Recording of the forum on the IPCC WG2 key findings for Antarctica and Australia: https://aappartnership.org.au/forum/
Full report: https://aappartnership.org.au/antarctica-and-the-southern-ocean-insights-from-the-2022-ipcc-wg2-report/